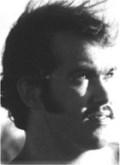 Thomas Manix
May 30. 1945 - 12/12/2008
Thomas Joseph Manix, 63, of Las Vegas, passed away Dec. 12, 2008. He was born May 30, 1945, in Boulder City, and was a 20-year resident of Las Vegas. He was educated in Boulder City, Newport Beach, Calif., and Costa Mesa, Calif.
Thomas married Eileen Reviea in 1968, and their daughter, Heather, was born in 1972. In 1976, they adopted Nicholas Manix. They moved to Anchorage in 1974 to pursue a 34-year career in oil as a driller and safety officer.
He won many industry accolades before retiring in 2007. Interests included commercial aviation, instructor licenses and outdoor recreation. Thomas loved hunting, fishing, golf, shooting, hiking and photography.
Thomas was a dedicated Christian, who loved Jesus.
He was preceded in death by John Manix, Joseph C. Manix and Katherine Manix.
Thomas is survived by his mother, Doris Manix; daughter, Heather Ledford; son, Nicholas Manix; grandchildren, Jason, Kaleb, Brinn and Jackson; sister, Teresa; and brothers, Kevin and Paul.
Published in Las Vegas Review-Journal