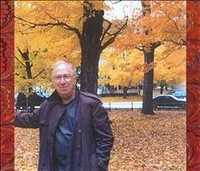 Donald E. Miller
March 30, 1930 - January 7, 2018
On January 7, 2018 at mid-day noon Donald Earl Miller transitioned peacefully and quietly from his home in Newport Beach, California. Don was born to Olive Maud Lenhart in Youngstown, Ohio in the Florence Crittenden home in 1930 and was adopted by Walter Alvin Miller and Wilma Ivey (Alberty) Miller soon thereafter. Don grew up in Ferrell, Pennsylvania until junior high school when his family moved to Anaheim, California. There he attended Anaheim High School and later UCLA, studying English, Music, Math, and Psychology. Some of his best memories were from his time as a soda jerk at the Jolly Roger on Balboa Island, where he invented and crafted ice cream delicacies to the delight of all. After college he joined the Army and spent several years in Japan during the Korean War working in espionage, rescuing American soldiers from captivity.
When he returned he obtained his teaching credential and began teaching at Costa Mesa High School. One of his favorite memories of his time teaching was helping his students write and produce their own musical entitled, "An Extraordinary Guy." Here he would meet his wife, Joan (Drummond), who would be his partner for the next 55 years. He also became a father to Joan's three children, Robert Michael, John Christopher and Kathleen Anne and two years later had one child Catherine Lise. After teaching high school, he went on to teach English Literature at Cal State Fullerton for two years.
Eventually he decided to open his own company with partner Ruth Westphal called, "Concept Media." Together they wrote and produced educational films, along with a faithful team, proving highly successful and also winning many national awards.
His dream however was to open a bookstore, antique store and Art Nouveau themed tea room which lead Don and his wife Joan to move from to Carmel, California. There they operated several businesses including two restaurants, Rocky Point and the Willow Tea Room. Together they also delighted in working on writing and publishing their own books. In time however they decided they missed their roots and the ease of Southern California and returned to Orange County. Don never finished his novel, but along with wife Joan did write, "Breakfast With God;" with his writing group friends, "Rocky Point Murders;" and finally a compendium of his short stories and memoirs, "Are Ya Having' Any Fun?"
Don was a true connoisseur of life and delighted in all things related to art, literature, food, music, travel, antiques, and was a notorious tease and a beloved iconoclast to all his friends he loved dearly. Even after Parkinson's had taken the majority of his independence and mobility, he reflected that his life was indeed, "perfect."
A memorial will be held on Sunday, March 4th at noon in Newport Beach. Those who wish to honor his memory may wish to leave a donation to the ACLU, the Democratic Party, or UCLA depending on your preference.
Published at Legacy.com Memorial Websites