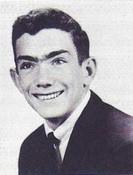 Harry W. "Bill" Tuz
August 13, 1945 - January 5, 2019
Tuz, Harry W. "Bill" Born August 13, 1945, Harry W. "Bill" Tuz passed gently on January 5, 2019, with family by his side.
Bill served in the United States Air Force and was a Vietnam Veteran. He then worked for the Costa Mesa Water District and finally retired as a Heavy Equipment Operator with Monte Collins Backhoe in 2008.
Bill had a passion for Rock and Roll music, the dance floor, and maintaining a yard that most golf courses would envy. A cocktail by his side, the sun shining, his tunes on the radio, and a good wagered game of Yahtzee, Contract Rummy or Cribbage; made for him the "perfect day".
Bill is survived by his wife Christeen Tuz, Mother, Celia Tuz, daughter Carrie Tuz-Raham (Richard); grandchildren, Heather Jimenez (Ruben), Blake Raham (Becca), and Ryan Raham; 5 great grandchildren; siblings: Mike Tuz, Kathy Tuz (Crosier), Cindy Tuz (Long), Tom Tuz, Tamara Tuz (Nicholson), and Jacques Tuz. Bill was Uncle to many and Godfather to Tina, Angela and Laura McKay.
A private celebration of life will take place at a future date. In lieu of flowers, my Dad would appreciate you lifting your glass, sweeping a loved one onto the dance floor, or taking a moment in his honor to kick back and relax. Until we meet again...
Published in Orange County Register on January 13, 2019
Trident Society, Central California of Laguna Woods, CA.